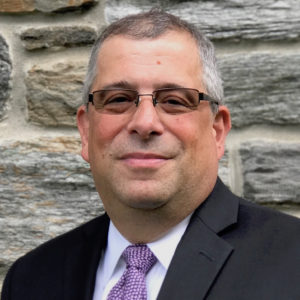 Bernard D. Gollotti, Founder & Senior Security Consultant is an ASIS International Board-Certified Security Professional with the designation of Certified Protection Professional (CPP) with over thirty (30) years real-world experience across multiple market verticals and disciplines. With expertise in Security Principles and Practices, Business Principles, Business Practices, Investigations, Personnel Security, Physical Security, Information Security, Crisis Management, and Legal Aspects.
A self-motivated individual who worked is way up the corporate ladder, achieving various executive positions after starting as a security officer with SpectaGuard (Allied Universal).
His experience gained at SpectaGuard, Professional Security Bureau, Drexel University, USciences, and Unlimited Technology has proven to be invaluable in developing expertise in Business Operations, Business Development, Leadership, Electronic Security Systems, Emergency Preparedness, Security and Risk Assessments, Clery Reporting, Contract Negotiations, Dining Service Operations, Bookstore Operations, and Project Management.
Ben has been an active member of ASIS International for over 25 years, serving as the Greater Philadelphia Chapter Chairperson in 1995, Vice Chairperson, and the School Safety and Security Council Chairperson 2007-2010. As a member of the School Safety and Security Council since 2003, formerly the Educational Institutions Security Council, Ben has worked with security professionals throughout the country helping to make our schools and educational institutions a safer place where students, faculty, and staff can excel.
As the Founder and Senior Security Consultant of LARGO Consulting Services, LLC Ben assists executives, individuals, corporations, educational institutions, and healthcare organizations in finding security solutions, engaging people through social media, and developing new business strategies. As a social media strategist, he provides coaching, mentoring and site management services for business and individuals looking to maximize their brand awareness and subject expertise through social networking.
Connect with Ben on LinkedIn and Twitter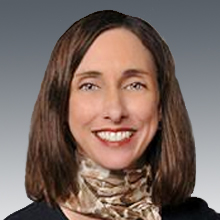 Rita LaRue, President & Senior Business Consultant has over two decades of experience in transforming the customer experience, achieving operational effectiveness, developing revenue streams and implementing change management strategies in support of an organization's goals. Throughout her career, Rita has successfully created and implemented services and programs built on strong partnerships, versatile business acumen, and continuous improvement strategies. Highlights include oversight of facilities comprising 2.5M square feet, an annual budget exceeding $100M, increasing revenue streams over 40% in less than five years, and leading a diverse team of over 600 people.
Rita's accomplishments include leveraging the physical environment and implementing customer-responsive services that result in dynamic, efficient and profitable programs and spaces. She has developed and implemented successful solutions for housing and food services, retail management, event services, parking, print and mail services, public/private partnerships and business and procurement services. Her work has been recognized nationally, with awards that include the College Foodservice Excellence award from On-Campus Hospitality magazine, a Models of Efficiency award from University Business magazine and multiple marketing awards from the Hermes Creative Awards and the ADDY Awards of the American Advertising Federation.
As a guest speaker and panelist, engagements include "Building for The Next Generation: Evolving Student and University Demands" and "Innovations in University Partnerships" (Bisnow Annual Student Housing Events); "Managing Up and Across Campus during Major Change" (Association of College Unions); "Effectively Positioning Auxiliary Services on Campus" and "Creating Investment in the Success of Your Portfolio" (National Association of College Auxiliary Services) and the Drexel University Women's Leadership Speaker Series. Volunteer leadership positions include President for the East Region of the National Association of College Auxiliary Services (NACAS) and Chair of the Board for UC Green in Philadelphia, PA.
Rita's work with clients is guided by a customized approach that utilizes strategic thinking and best practices, responds to market and organizational opportunities, and manages internal and external partnerships with creative solutions. The outcome of this process is a plan that can be successfully implemented by the client to produce the desired results wherever people live, learn, work, shop or play.